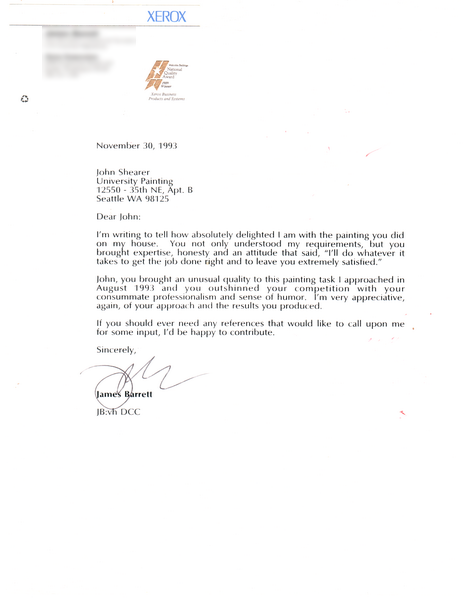 Dear John,
I'm writing to tell how absolutely delighted I am with the painting you did on my house. You not only understood my requirements, but you brought expertise, honesty, and an attitude that said "I'll do whatever it takes to get the job done right and to leave you extremely satisfied.'
John, you brought an unusual quality to the painting task I approached in August 1993 and you outshined your competition with your consummate professionalism and sense of humor. I'm very appreciative, again, of your approach and the results you produced.
If you should ever need any references that would like to call upon me for input, I'd be happy to contribute.
Sincerely,
James Barrett