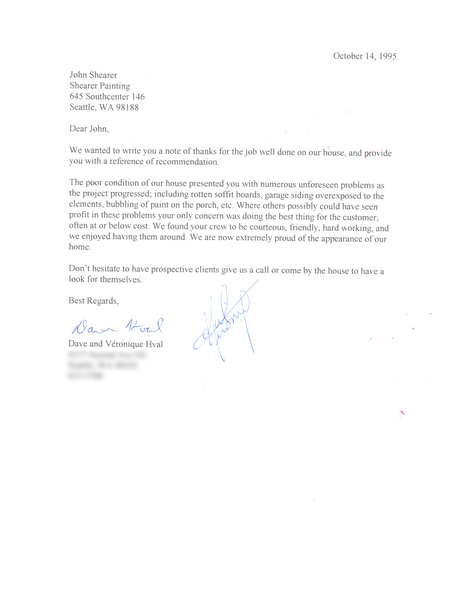 Dear John,
We wanted to write you a note of thanks for the job well done on our house, and provide you with a reference of recommendation.
The poor condition of our house presented you with numerous unforeseen problems as the project progressed, including rotten soffit boards, garage siding overexposed to the elements, and bubbling of paint on the porch, etc. Where others possibly could have seen profit in these problems your only concern was doing the best thing for the customer, often at or below cost. We found your crew to be courteous, friendly, hard working, and we enjoyed having them around. We are now extremely proud of the appearance of our home.
Don't hesitate to have prospective clients give us a call or come by the house to have a look for themselves.
Best regards,
Dave and Veronique Hval